Henkel Adhesives Are Now Available from SURFASOLOGY!
SURFASOLOGY, your reliable provider of quality construction solutions, proudly announces the start of distribution of Henkel Adhesives Range under Ceresit brand.
Henkel is a leading solution provider for adhesives, sealants and functional coatings worldwide. Henkel Adhesives offers a highly innovative portfolio of craftsmen brands specifically designed to satisfy professional business needs. Application related R&D are key features of Henkel's business operations, generating a constant flow of innovative adhesive products and systems based on new technology.
SURFASOLOGY are proud to offer the latest generation of sealants and adhesives to the Irish market manufactured by Henkel under Ceresit brand.
Welcome a new line of next generation sealants & adhesives
 
Ceresit Fusion
Premium Neutral Silicone
100% oxime free – no noxious smell, no limitations at workplace
Maximum performance on all materials
No stringing – cleaner and more precise application
Quick curing time – silicone only performs at its best when it's fully cured
Improved toolability
Indoor and outdoor application
Extreme weather resistant
Chemical and physical agents' resistant
Certified protection
Advanced Polymer Technology
Excellent instant grab, dries in 24 hours
Delivers excellent bonding results across multiple construction substrates and conditions
Creates a flexible, durable, weather and ageing resistant bond
Able to accommodate movement of up to 300%
Volume stable, no shrinkage once cured
Can be applied down to -10°C
Resistant to heat, vibrations and UV rays
Internal and external use
Bonds to dry, damp & wet surfaces
Over-paintable
FLEXTEC Inside
Ceresit FT101
Multi-Purpose Sealant and Adhesive
Bonds to wet surfaces
UV resistant
Easy to use even at 5°C
High initial tack
Paintable
Suitable for sealing, filling and bonding with almost all construction materials
Internal and external use
Serviceable in all weather conditions
FLEXTEC Inside

Ceresit WhiteTeq Expanding Foam
Purified Polymer Foam Technology
Superior fine-cell structure – 4 x more dense structure
Highest resistance to sunlight
Increased reliability and longevity
25% increased elasticity & durability
50% improved sound reduction level
20% improved heat insulation qualities
5x more safety against the deformation of frames
Ultimate durability
Can be applied at -5°C
Ceresit CP 30
Silicone Waterproofing Coating
UV Resistant & Weatherproof
Water vapor permeable
Permanently flexible at low temperatures
Sprayable
Easy cleaning of tools with water
Solvent free and ready to use
Ensures seamless protection
Helpful Tip
The Perfect Joint
During its life time, a structure will be subject to forces imposed by such as dead loads, live loads, wind etc., all these forces create stresses on the structure.
Designers spend endless hours considering these factors and they must ensure that suitable joints are included in the design that will accommodate any potential movements in the structure.
Sadly, a lot less consideration is given to the detailing of these joints, most sealants available on the market are designed for two-way movement, therefore if the detail is not correct, these joints will not function properly, resulting in a breakdown of the jointing material and the possibility of water ingress through the joint.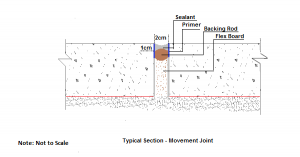 Contact Us to Find Out More About Our Products and Services on 01-8321005 or [email protected]